Headed to Germany? Might Want to BYOH (Bring Your Own Hotspot)
For the well-traveled used to checking email and surfing the Web for free, spending time in Europe's largest economy might come as a bit of a surprise. Only 65 percent of German hotels offer public hotspots, compared with 80 percent of locations across Europe.
Overall, Germany offers just 1.9 wireless hotspots per 10,000 inhabitants, compared with 4.8 in the U.S., 29 in the U.K. and 37 in South Korea (according to a study by  German association, Eco). The Wi-Fi lag is the result of a legal liability rule for operators that was put in place in 2010 by Germany's top civil court.
Given the lag in mobile travel transactions and the general hamper some feel the lack of connectivity has on innovation, many are pushing for a connectivity revolution in Germany.
Get the full story here.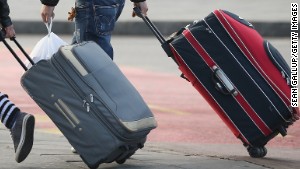 Headed to Venice? Roll Without Your Rollaboard to Avoid Fines
22 million people visit Venice every year and the majority of them have one thing in common, the use of rolling suitcases. Tired of the rumbling of these suitcases in the carless streets and concern for the deterioration they cause the historic marble steps, stone pathways and footbridges around Venice's old canals, city officials may be introducing 500 Euro fines for anyone using one, beginning in May 2015.
Will travelers really purchase bags that run on "soft tires" to travel to Venice, or take their chances and pay the fine? It will be interesting to see how this develops in the coming months.
Get the full story here.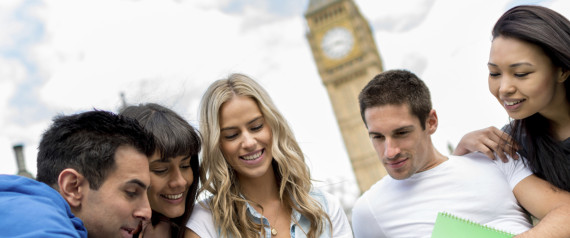 300,000 American Students Studied in Foreign Countries Last Year; Starting Salaries Were $7,000 Higher
Over the past 15 years, the number of Americans studying abroad has more than doubled, but even with 300,000 American students studying abroad, that represents less than 10% of graduates. The students who didn't study abroad often cited costs and not being able to graduate on time as their biggest concerns.
Students who did study abroad were cited as better problem solvers, more complex thinkers and demonstrating more creativity (according to a study by INSEAD). Three quarters acquired skill sets that influenced their career path and Americans who studied abroad earned on average $7,000 more in starting salaries than their peers who didn't go overseas.
Get the full story here.
Are you a frequent user of "sharing services" like Uber, Airbnb, Zipcar? LoveHomeSwap put together an interactive guide of these services that have emerged in each country around the world. Definitely bookmark this guide, it is a good one to reference before traveling as it lets you target services by country.